Art Devotional Women's Retreat
A picture is worth a thousand of words.
Our goal is to encourage people to read the Bible more and express their understanding of God's word
with color, forms and textures.



WHO:
Christians of all faiths welcome.
WHAT: A weekend retreat to focus on spiritual and emotional growth combined with some basic art skills to be applied to your bible or journal.
WHEN: Memorial Day Weekend Fri. May 26 at 3pm - Sun. May 28 at 3pm.
WHERE: Oak Glen at Lutheran Retreats, Camps & Conferences
Cost: We are offering three options of your choice.
3 day/2 night devotional retreat (5 meals with a Friday potluck) - $270 per person or $250 with a group of 5 or more from the same church (prices are based on multiple occupancy. Single occupancy is $20 more per person.)
Register Here:
Full Retreat
Saturday Attendance (no overnight) - $85 per day with two meals included. Register Here: Saturday Workshops




Single Workshops - price varies based on materials required typically $65 per person. Single Workshop don't include make 'n takes, goodie bag and meals.
A non-refundable deposit of $100 per person is due at the time of registration. The balance is due on 05/12/2017. Registration as a group: If you are attending with your church group please have the leader register all attendees. A minimum of 15 attendees is required for the program to happen. Encourage your friends to register by 04/28/2017 to receive an extra gift.
Overall:
Art Devotional is new type of bible journaling that combines art and bible reflection in a unique form of devotional expression. The event has a perfect balance between fun, fellowship and learning how to express God's word with color, forms and textures. We will journal specific Scriptures selected by pastors from San Diego Harvest Conference. No artistic experience necessary. We will take advantage of easy to use supplies like stamps, stencils, stickers and so on. It is frustration free!
Our retreat will start with welcome hors d'oeuvre and beverage followed by an evening worship, potluck dinner (please bring a dish to share) and a devotional workshop class. Participants are welcome to journal for as long as they would like creating devotional margins or pages, cards and post-cards, scrapbook pages, mixed-media or whatever type of art expression they feel like making.
On Saturday we will start the day with breakfast and a morning worship that will give us material for the day activities. There will be four main workshops showing different types of art techniques appropriate to use on bibles and journals. Several mediums will be presented, how to's, demos and hands on activities. A lunch break between workshops will give an opportunity to chill and reflect. At the end of the day, after dinner and evening worship we will offer a make 'n take and participants will have free time to practice everything they've learned during the day for as long as they wish.
Sunday will start with breakfast and a morning and final worship followed by review workshop to take questions about any technique, mediums and master bible journaling. After lunch we will offer one more make 'n take, one demo and final gathering when everyone is welcome to share their thoughts, emotions and experience with the retreat, and suggest themes for future retreats.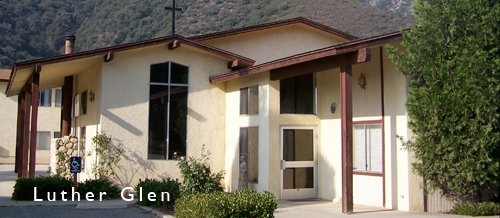 Luther Glen address: 39136 Harris Rd, Oak Glen, CA Google Maps
For more info or to register, contact Djana Venolia
at info@naturetobody.com (760) 717-5063
This program supports LRCC and profits from the sales will go toward the summer camp ministry.
Some other details:
4 workshops with art Instructor. All supplies included.
2 make 'n takes;
Goodie Bag;
Product demos;
Basic tool center located next to the classroom with die cut machines, paints, stamps, inks, punches, trimmers;
24 hour access to the art room;
Pastor and counselor available during the whole event;
Access to our boutique art store;
Games/contests with prizes;
Accommodation in bedroom up to 5 guests with private bathroom;
5 meals + snacks and fruits available throughout the retreat. Outdoor eating areas and a beautiful path around the 130 tree orchard and herb garden to explore;
Limited Wi-Fi service;
Much more!